Drycleaning garments – we can professionally clean all your garments from work attire to your favourite formal wear. Remember our aim is to provide the very best service at an affordable price with same-day service.

Peerless Deluxe Service – This is an individual hand care service for the garments you think deserve that extra special attention.

Hand washing – We can professionally wash and press those garments that have a care label 'Do not dry clean' to ensure they are finished to the same immaculate standard as your drycleaned garments.

Garment Repairs and Alterations – Peerless Dry Cleaners offers one-stop garment care including repairs and alterations such as shortening or lengthening hems, replacing zippers and buttons and repairing seams. We can carry out almost every garment repair or alteration imaginable. Our stores have change room facilities available for your convenience.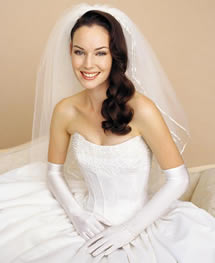 Wedding gowns – We provide a very specialised and professional hand finishing service to clean and protect your treasured gown. The wedding gown is returned to you wrapped and boxed for preservation.

Suede and Leather – Peerless Dry Cleaners are the specialists when it comes to cleaning all suede and leather garments. It is recommended that your garments be cleaned at least once a year to restore the oils in the garment and to keep it looking its best.

Curtain Cleaning – We provide a free home take down and rehang service or you can bring your curtains in to any of our locations. Call Carol on our curtain 'Hotline' on 1800 062 346 to arrange a quote.

Household items – Peerless Dry Cleaners can professionally clean your household items to maintain their natural colour and appearance. Cleaning bedspreads, doonas and blankets removes dust, allergens and dust mites to help protect your family.

Linens – Peerless Dry Cleaners can wash and dry clean your linen to remove all traces of oil and water based stains. We are experts in cleaning linens from individual delicate antique lace pieces to restaurant and commercial applications. Your linens will be folded and returned to you ready for your next occasion.

HOTELS, MOTELS, CORPORATE UNIFORMS and WORKWEAR

Peerless Dry Cleaners are Queenslands largest dry cleaners and offer a specialised, professional service catering for commercial applications.

From the largest hotel to a small business we are able to offer you the very best service at competitive rates ensuring your customers and staff the highest level of customer satisfaction.

Please contact us on 3252 5301 to arrange a quote or to organise an inspection of our premises so we can show you that in our case the biggest is definitely the best.

DRY CLEANING AGENCIES

Peerless Dry Cleaners operate Queenslands most extensive agency network. Please contact us on 3252 5301 to inquire about our agency arrangements.